Health Alert
Aircraft Noise Raises Risk for Second Heart Attack.
Among a group of 737 myocardial infarction survivors living in the same geographic area, those exposed to higher levels of aircraft noise from the flight paths of a nearby airport had a 24% higher risk for a second heart attack in the next five years for every 10-decibel increase in aircraft noise exposure. The findings add to a growing body of research linking higher levels of transportation noise pollution to worse health outcomes.
Environmental Research, September 2023
Diet
Low-Cal vs. Fasting Diets: How Does Each Affect the Microbiome?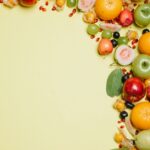 Past research has demonstrated that a diverse microbiome is associated with better health, including a stronger immune system and less inflammation in the body. A study that included 47 healthy adults found that participants who switched to either a calorie-restricted or intermittent fasting diet for three months experienced improvements in gut microbiome diversity.
Nutrients, August 2023
Exercise
Sedentary Childhood Can Have Lifelong Effect on Heart.
Using data from the Children of the 90s research project, which monitored 766 participants from age 11 to 24, researchers found that excessive sedentary time in childhood is linked to more mass in the left ventricle of the heart, which is associated with an elevated risk for heart disease and stroke later in life.
European Society of Cardiology Congress, August 2023
Chiropractic
Ankylosing Spondylitis and Fall Risk.
Ankylosing spondylitis is a chronic inflammatory disease that can cause spinal vertebrae to fuse, making the spine less flexible. A recent study found that patients with ankylosing spondylitis have a greater risk for fear of falling, falls, and repeated falls.
Frontiers in Medicine, June 2023
Mental Attitude:
Heavy Metal Exposure Linked to Anxiety.
An analysis of data from the 2007-2012 National Health and Nutrition Examination Surveys revealed that higher urine levels of cadmium and antimony are associated with an increased risk for anxiety disorder.
Chemosphere, September 2023
Wellness/Prevention:
Too Few Kids Getting Eye Tests.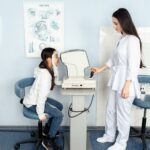 University of Michigan and Duke University researchers report that more than two-thirds of children are not receiving regular vision tests during checkups, which can be essential for the early identification of vision disorders when they may be easiest to treat.
JAMA Ophthalmology, August 2023